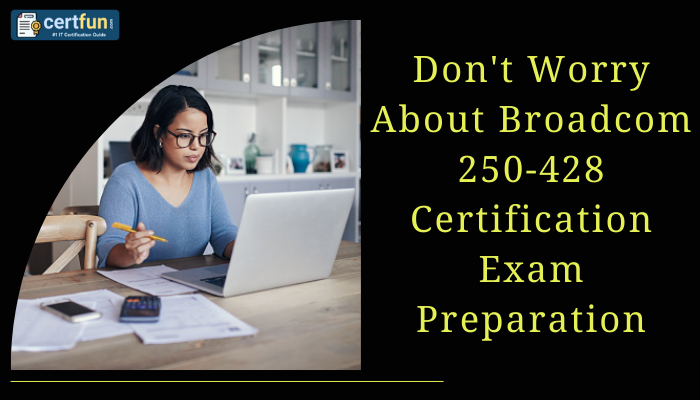 The holistic Broadcom 250-428 certification will provide you with a deep-rooted comprehension of the entire administrative lifecycle of Symantec Endpoint Protection Administration environments.
Today's businesses demand numerous Endpoint devices, from giant server stacks to laptops to smartphones. And as a growing number of employees work remotely or use their devices for work, it is more significant than ever to ensure that each device has security that can shield end users and the business itself from cyberattacks and security breaches. That is where the notion of Endpoint Protection Administration comes in.
Symantec Endpoint Protection Administration certification preparation is experiencing an excellent request inside the IT certification. Lately, the certification has turned into a worldwide standard for some fruitful IT organizations. There has been an increment in the importance of accomplishing your certification today!
Candidates who pass the Administration of Symantec Endpoint Protection 14 (250-428) exam will be able to show their understanding of Symantec Endpoint Protection strategy, design, implementation, and optimization. This understanding suggests a foundation of technical knowledge and expertise for Symantec Endpoint Protection products in a business context.
To get this Broadcom 250-428 certification, candidates must pass the technical test and agree to the Symantec Certification Agreement.
Tips to Prepare for Broadcom 250-428 Certification Exam
Certifications are essential across one's professional growth trajectory. Before taking any certification exam, one should know all the tips and tricks.
Get back to the point of how you can start to prepare for the Broadcom Certification. This article will discuss a roadmap regarding the Broadcom 250-428 Certification with appropriate strategies and approaches.
1. Get Familiar with 250-428 Exam Format
Once you know Broadcom 250-428 Certification, you must understand the exam format and procedure. It will help you to analyze what type of questions are asked in the exam and make it easier for you to pass with flying colors. You can go through different standard resources over the web to get the right content. Meanwhile, you are recommended to read the Symantec Endpoint Protection Administration provided on the certification page. This study guide will get all the information concerning every topic and other exam prerequisites and resources. It will indeed allow you to get the right learning path and guidance.
2. Start the Learning Process
After getting familiar with all the exam-related schemes, it is time to start the learning process. You can begin to learn the basics from various resources available over the web. Apart from the self-learning process, you can also join multiple training programs.
3. Must Solve Broadcom 250-428 Practice Tests
It is the step in the Broadcom 250-428 study guide that boosts your confidence and gets you all ready for the 250-428 exam. When you think you are done with your preparation through all resources and the preparation steps, you should take some good practice tests or mock exams. These 250-428 practice exams are set to give you a natural exam-like environment. Taking practice tests aid, you find your strength and weakness so you can concentrate on your weak areas to improve them.
The certification exam improves your skills and demonstrates them among your employers, thus making you stand out of the crowd. The practice is equally significant as that of the preparation for a 250-428 certification exam.
4. Online Discussion Forums and Study Groups
This step is not required to be followed in any sequence; you can join study groups and discussion forms at any stage of your exam preparation, even at the very first step. Joining study groups and discussion forums provides you to connect with those preparing for the 250-428 exam or certified Endpoint Protection Administration.
You can join different study groups and discussion forums to reach out to other learners and professionals to help you clear your doubts and better prepare. You can get multiple study resources and other additional exam-related information through these groups.
Summary
So, these are the strategies you need to follow to prepare for the Broadcom 250-428 Certification. Indeed, Symantec Endpoint Protection Administration is the leading player in the cloud industry, and as per its rapid growth, it is the best skill to learn to make a career in the tech industry.
Now, what are you waiting for? Follow the roadmap mentioned above, schedule your Broadcom 250-428 exam, and get the most-desired Symantec Endpoint Protection Administration certification!